Because I've been both very busy & very lazy lately (new job, tball, soccer, and boy scouts, my husband being out of the country,  as well as the finishing my business degree), my reviews have unfortunately taken a back seat.
I am here to rectify that today! (Lucky you)  Here are a few brief reviews of books that I read recently. 

Bea Hogg is shy but fiery inside. When national dance competition Starwars comes to her school looking for talent, she wants to sign up. It's just a shame her best friend agreed to enter with school super-cow Pearl Harris. Bea will fight back! But when school hottie, Ollie Matthews, who also happens to be Pearl's boyfriend, decides to enter the competition with Bea, she will have more than a fight on her hands.
This warm, nuanced, hilarious story about friendship, fortitude . . . and dancing is impossible not to fall in love with. Jenny's voice is fresh and convincing, and she handles both darker and lighter elements of the story with equal panache. (Goodreads)
Published: July 3, 2014
Source:  ARC from pulisher, Bloomsbury (thank you!!!)
Review:  Bea is a shy girl who just wants to skate by without being noticed.  But when she is given the opportunity to compete in a national, televised dance competition, she reluctantly enters and is paired with the school hottie, Ollie, who happens to be, maybe, seeing Bea's arch-nemesis and ex-best-friend, Pearl.  Bea has to constantly remind herself of her motto, "Though she be but little, she is fierce!"  She has an adorable family, from grandmother to little sis, that makes up her support group.  Her best friend has defected to Pearl's side and Bea needs all the help she can get.  Bea and Ollie work hard to become the best dancers that they can be and in the process Bea learns a lot about standing up for herself and being truly fierce.  This is an excellent book for tweens and younger teens because shows someone not giving up despite fear holding them back.
3.5/5 stars for older teens/adults, 4/5 stars for younger teens/tweens
~*~
Abram and Juliette know each other. They've lived down the street from each other their whole lives. But they don't really know each other—at least, not until Juliette's mom and Abram's dad have a torrid affair that culminates in a deadly car crash. Sharing the same subdivision is uncomfortable, to say the least. They don't speak.
Fast-forward to the neighborhood pharmacy, a few months later. Abram decides to say hello. Then he decides to invite her to Taco Bell. To her surprise as well as his, she agrees. And the real love story begins.  (Goodreads)
Published: March 24, 2015
Source: ARC from publisher, Henry Holt & Co.  (Thank you!)
Review: Abram and Juliette know of each other because they live in the same neighborhood, attend the same school, and are forever linked because of their parents affair.  When they meet at midnight at the 24 hour pharmacy, both filling prescriptions that they have come to rely on as coping mechanisms, they develop a weird friendship that eventually turns to romance.  Juliette is the untouchable perfectionist that cannot face the day without adderall, and Abram is more laid-back, surviving on anti-depressants.  They seem like complete opposites but are actually just what the other person needs.  Juliette is particularly unchangeable and unknowable, but with Abram's help, she becomes a little less abrasive and perfect.  I understand what the author is going for here, but I think it fell a little short of what I was hoping for in a book like this.  Both Juliette and Abram need to heal and it's obvious that they need each other to do that, but it's just too nice and tidy to also throw in a romance on top of it all.  I did enjoy the book and the growth that both characters experienced, but I really wish that there had been more.  More what?  I am not sure, more depth, more growth, more sacrifice.  I loved Abram, who was sweet, smart, and persistent, and puts up with Juliette's somewhat acerbic personality while not changing who he essentially is.  Juliette was the type of girl that I appreciate, one who knows herself and refuses to be cowed by anyone.  There is definitely a lot to like about this story, which was funny, poignant, and realistic, but I think it could have had more depth and so it missed the mark for me just a little.
3.5/5
 ~*~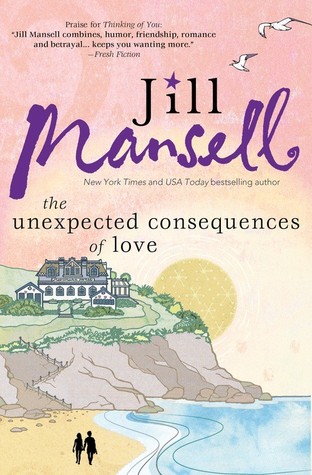 Sophie Wells is a successful photographer with a focus on putting the past firmly behind her. When Josh Strachan returns to the seaside town of Cornwall from the States to run his family's hotel, he can't understand why the fun, sexy girl has zero interest in letting him-or any man for that matter-into her life. He also can't understand how he's been duped into employing Sophie's impulsive friend Tula, whose crush on him is decidedly unrequited. Both girls remain mum about the reasons behind Sophie's indifference to love. But that doesn't mean Josh is going to quit trying… (Goodreads)
Published: February 3, 2015
Source: eARC from publisher, Sourcebooks (thank you!)
Review: Sophie is one of those girls that I envy.  Smart, ambitious, and talented, she's living the life that she wants on her own terms.  So what if she's had to give up on romance.  It's not holding her back.  When Josh moves back to England from the states and takes a liking to her, initially he's intrigued and interested, but Sophie makes it clear that he doesn't have a chance.  This sparks in Josh a need to find out why she's so reluctant to take a chance.  I loved this story.  Sophie and Josh were very interesting and readable, but there are also background characters that flesh out the book in a way that had me flipping pages.  In fact, in some ways, the background characters stories are more intriguing and had me more interested than Josh and Sophie, who I knew would make their way to each other eventually.  This is my first Jill Mansell book and if all of her stories are so layered and realistic, I will be reading more.  Everyone here is taking a chance and if that's not the best way to go through life, then I don't know what is.
4.25/5
~*~