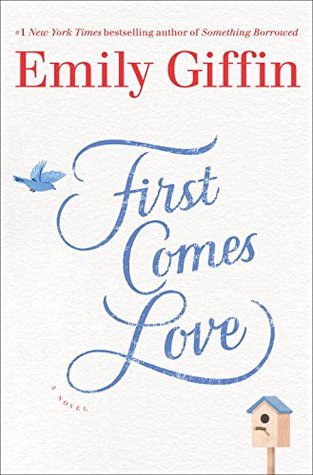 Growing up, Josie and Meredith Garland shared a loving, if sometimes contentious relationship. Josie was impulsive, spirited, and outgoing; Meredith hardworking, thoughtful, and reserved. When tragedy strikes their family, their different responses to the event splinter their delicate bond.
 
Fifteen years later, Josie and Meredith are in their late thirties, following very different paths. Josie, a first grade teacher, is single—and this close to swearing off dating for good. What she wants more than the right guy, however, is to become a mother—a feeling that is heightened when her ex-boyfriend's daughter ends up in her class. Determined to have the future she's always wanted, Josie decides to take matters into her own hands.
 
On the outside, Meredith is the model daughter with the perfect life. A successful attorney, she's married to a wonderful man, and together they're raising a beautiful four-year-old daughter. Yet lately, Meredith feels dissatisfied and restless, secretly wondering if she chose the life that was expected of her rather than the one she truly desired.
 
As the anniversary of their tragedy looms and painful secrets from the past begin to surface, Josie and Meredith must not only confront the issues that divide them, but also come to terms with their own choices. In their journey toward understanding and forgiveness, both sisters discover they need each other more than they knew . . . and that in the recipe for true happiness, love always comes first.
 
Emotionally honest and utterly enthralling, First Comes Love is a story about family, friendship, and the courage to follow your own heart—wherever that may lead. (from Goodreads)
Source: ARC from publisher, Ballantine Books. Thanks so much!!
Josie and Meredith lost their beloved brother, Daniel, in a car accident.  Fifteen years later, the accident and the loss still affect their lives, and their family, in a very profound way.
Josie is and has always been the typical middle child (though I resent this because I am the middle child). She's flaky, impetuous, dramatic, and likes being the center of attention. Josie hasn't found that special someone to share her life with, though she is a little obsessed with her most significant ex, whose little girl is in her first grade class. She is also reminded by her ex's daughter of the little time she has left to have children of her own, something she's always wanted.
Meredith has the opposite lifestyle of Josie. She's married with a little girl. Though she was an actress, she gave it up to become a lawyer. She lives a seemingly perfect life in the childhood home she bought from her mother. She is uptight, judgmental (especially of Josie), and quick to anger. Her relationship with her husband, Nolan, is strained and has her second guessing their union. I think I related most to Meredith and her story was more heartbreaking to me, as a wife and mother.
Josie and Meredith are sisters, but they're not close and are somewhat resentful of one another. The book alternates between their points of view. With each shift in perspective, I found myself relating to the one sister and being frustrated by the other. I was also frustrated by each sister as I was reading her. With the anniversary of the death of Daniel looming, each sister manages to shake up their life in a way that has her sister thinking she's lost it.
Their relationship is the crux of the plot and Giffin spends time weaving together the narrative of their lives and how it relates to the bigger picture of their family and the still heartbreaking loss of Daniel. I was thoroughly engrossed in their lives and I felt what they felt. I was hopeful for Josie to find what she needed, I was worried for Meredith's marriage, I was sad every time Daniel was mentioned.
I would say that this is not a typical Emily Giffin book. It focuses less of romance and more on the importance of family and being true to yourself. I was rooting for Meredith and Josie to get their acts together and utilize the love that they had for Daniel and their family to find a connection to each other. Family is often frustrating, but they're also supposed to be there for each other, regardless. Even though First Comes Love is not my favorite Emily Giffin novel, I would definitely recommend it to everyone, but especially those of us with sisters.
4/5